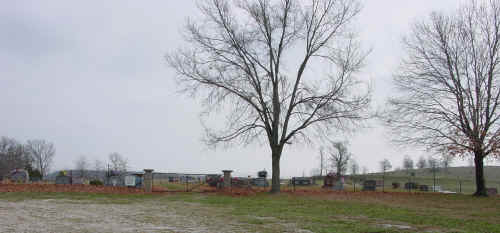 Bado Cemetery
Morris Township, Texas County, Missouri
The church is located in front of the cemetery. Before you get
to the church, you drive up a hill and pass by empty buildings which
used to be the Bado community - a couple of stores and houses and garage.
Please note: Names without death dates have been blurred or cut from the picture.
This listing is NOT complete. If you have photos you would like to add, please send them to tcgenweb@gmail.com.
This cemetery is still active.
| | | | | |
| --- | --- | --- | --- | --- |
| SURNAME | Given NAME | BORN | DIED | COMMENT |
| Boyer | Artie L. | 15 Sept 1898 | 13 Aug 1959 | DS |
| Boyer | Emily | 17 Nov 1869 | 7 Feb 1960 | |
| Boyer | William F. | 30 Nov 1894 | 25 Jan 1961 | DS |
| Kelley | Wilma (Burch) | 11 May 1920 | 27 Oct 1994 | |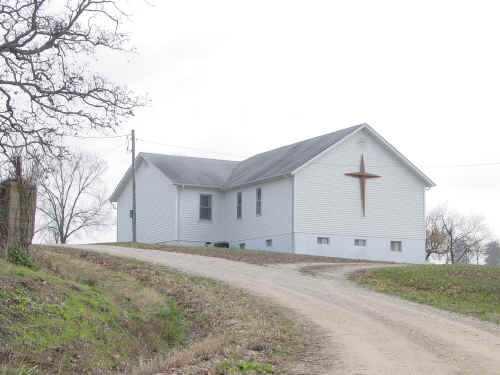 ---
Return to Cemetery Listing
Return to Index
---
©2007-2008 Rhonda Darnell